Introducing LaserWars:


The Ultimate Lasertag Experience!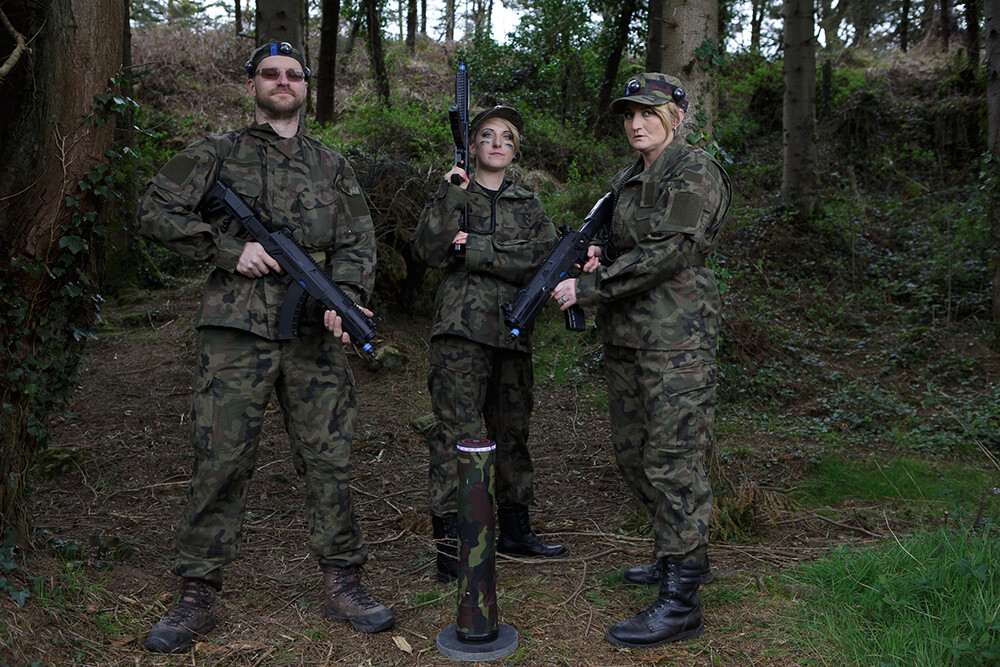 Are you ready for an exhilarating outdoor adventure that combines the thrill of combat with the safety and cleanliness you've been searching for? Look no further! LaserWars brings you the most advanced lasertag system, based on the proven military technology of MILES (Multiple Integrated Laser Engagement System).
Unlike its name suggests, LaserWars doesn't rely on lasers but utilizes infrared transmitters and sensors to create a realistic and cost-effective training environment. Now, this cutting-edge technology has made its way to the civilian market, and we're proud to offer one of the best lasertag experiences available.
If you've ever enjoyed the excitement of paintball or airsoft, prepare to be blown away by LaserWars. We've taken the best elements of those games and eliminated their downsides. Safety is our top priority, which is why LaserWars is completely harmless and clean. Say goodbye to the need for goggles, masks, or overalls. Our game is played with lightweight weapons for everyone, including women and children, as well as full-size replicas for the "big kids" who want the most authentic experience.
Immerse yourself in thrilling scenarios with our wide range of accessories and game modes. From grenades and bombs that add explosive excitement to capture the flag challenges that test your strategic prowess, we've got it all. Need to reload? Find our strategically placed reloading points to keep the action going. Is a teammate down? Our medic utilities allow you to revive fallen comrades and keep the team spirit alive.
Cheating is a thing of the past with LaserWars. When you're hit, your gun is instantly disabled, ensuring fair play and adding an extra layer of excitement. Plus, the shooting distance of our system surpasses that of paintball, allowing for intense long-range engagements and tactical maneuvering.
Flexibility is another one of our strengths. Our mobile system enables us to bring the LaserWars experience directly to you. Whether it's a Scout event, school outing, sports club gathering, birthday party, hen/stag party, field day, team-building activity, or summer camp, we've got you covered.
At the end of the game, relive the action and show off your achievements. We provide printed or emailed results, so you can remember the epic battles and brag about your victory.
Experience the future of outdoor wargames with LaserWars. Prepare to be amazed, thrilled, and completely captivated by the next level of lasertag excitement. Gather your friends, rally your team, and get ready for an adventure like no other. The battlefield awaits you!